Year 2 European Stay and Cook afternoon
To compliment their learning about 'Our Continent' Year 2 invited parents and carers into school to join in an afternoon of cooking and activities related to Europe.
The afternoon gave the students the opportunity to discuss where food products are sourced within Europe and try some of the finished products.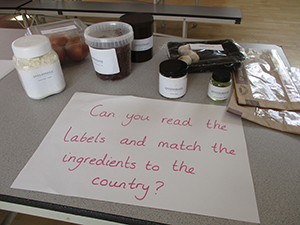 Thank you to Mr Steve Barton (Chair of governors at KSA) and Speedibake who very kindly donated raw products as well as an assortment of baked goods including a variety of flavoured muffins and breads.
Year 2 teacher Miss Emma Goodman said 'The students and parents really enjoyed the afternoon and each child made a 'pitta pizza' using a variety of products sourced within Europe as well as taking part in colouring activities, a flag hunt, polish translation activities and much more. It was fantastic to see so many parents come in and share the afternoon with us.'