Greek pottery afternoon
Students in Year 3 celebrated the end of their topic 'Ancient Greece' by inviting parents and carers in to create their own Greek pot.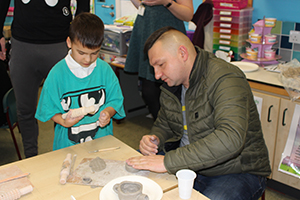 During the topic they have learnt about ancient Greek pots and the way in which they told stories on the design of pots. The students designed their pots in class and then invited parents in to help them with the practical side of making the pot.
Year 3 teacher Mr Liam Keith said, 'The afternoon has been a huge success. It is always nice to end a topic with a practical lesson like this as it helps to engage the students. Both the parents and students have really enjoyed making their pots together and they have created some fantastic designs.'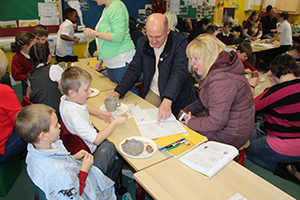 One grandparent said, 'It has been interesting to see what they have been working on in their Greek topic. I thoroughly enjoyed the afternoon. I'm a granddad and it's nice to see how their education has changed from when I was at school. We didn't have hands on learning when I was at school so it is nice to see them having practical experience to help them learn.'