Year 5 visit the Blitz Café in Kettering
Students in Year 5 visited the Blitz Café in Kettering as part of their topic on World War II.
Set out with décor from the 1940's complete with a Trompe Le'oeil bombed out ceiling, students enjoyed an afternoon tea while music from the 40's played, interspersed with BBC news broadcasts and speeches by Winston Churchill and the sound of an air raid siren.
They learnt that there were no computers in the 1940's and practised writing their names on a typewriter, as well as trying on some authentic military hats from the era. Students learnt a lot about Kettering from a timeline, which showed historic events and were able to search for names of people they may have been related to that died in the war.
Year 5 student Nicole Courtney said 'I really enjoyed the Blitz Café in we got two cakes, hot chocolate, some crisps and some sandwiches. I really enjoyed going to the Art gallery because we got to see the art models and some very good pictures.'
Year 5 student Rio Mcgowan said 'I enjoyed it when we went into the café and we got to go on a typewriter and write our names.'
Year 5 student Shelby Fox said 'I enjoyed when we looked at the wall and it had the names of people that had fought in the war and we looked to see if any of them had the same surname as us. Someone did have the same surname as me.'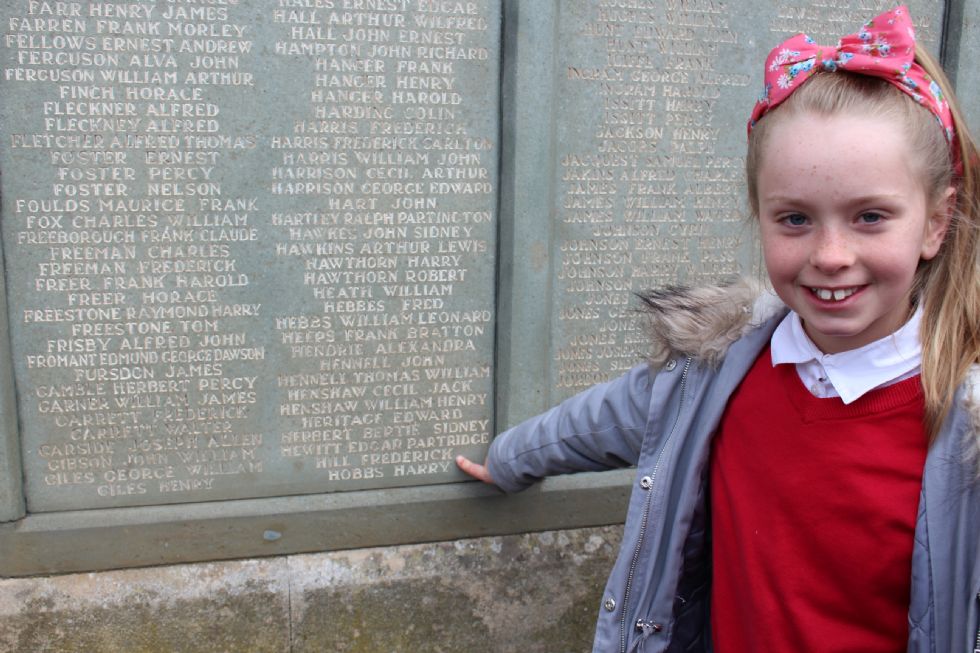 Year 5 student Olivia Masterson said 'Outside the art museum we saw lots of peoples names that died in the first world war and I spotted my great, great granddad's name on the wall. I felt really proud that he fought in the war. I really enjoyed the trip and spending time with my friends having a nice time.'
Year 5 teacher Mrs Claire Johnson said 'I think the children behaved impeccably and the lady from the café stopped me on the way out to say what a pleasure it had been to have them. It was nice for the children to experience a little of what life might have been like in the 1940's and it helps to enhance their learning and understanding of our topic.'