Year 5 Harry Potter graduation
Year 5 celebrated the end of their topic 'Turrets and Tiaras' by inviting parents and carers in to watch them in a Harry Potter style graduation ceremony.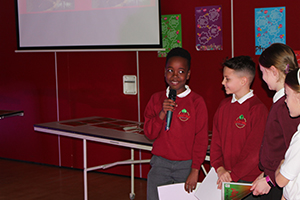 Students were sent a letter at the beginning of term to invite them to join the Oakley Vales School for witchcraft and wizardry, as in 'Harry Potter and the Philosopher's Stone' and then the students decided that they wanted a graduation to celebrate their achievements in class.
There were 18 different awards that the students decided on and chose who should win including, best teacher of fellow students, most resilient learner, best author and best sports person. The award was called out and then the nominated students walked down a red carpet to claim their certificate.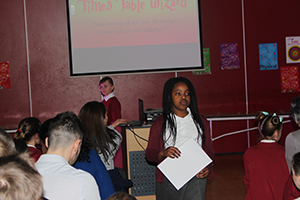 Year 5 teacher Mrs Claire Johnson said, 'It was lovely to welcome all the parents in and for them to be part of the children's achievements.'
One parent said, 'It was lovely to see my daughter win her award and to be a part of the end of their topic.'