Year 6 Hawks 'Out of Africa' artwork
As part of their new topic 'Out of Africa' Year 6 Hawks have been creating art work to reflect the emotions felt by those that were imprisoned on Robin Island.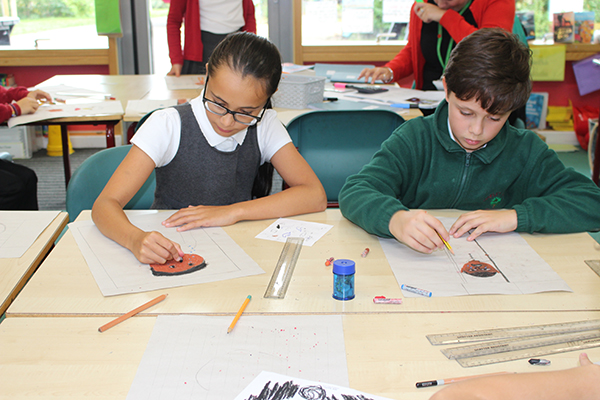 In particular they investigated Nelson Mandela and the fight that he went through for equality and the treatment he and other prisoners encountered whilst they were in prison on Robin Island. They then turned that into a piece of artwork thinking about the emotions the prisoners felt and showing it in words, colours, and facial expressions.
Year 6 student Israel Matikiti said 'I am drawing a picture of Nelson Mandela how he is in his prison cell because he got locked up for 28 years. I am using different colours to show different emotions. I am using brown for upset, red for anger. For the outside I'm going to put happy colours because when he grows up he gets freedom so I will use yellow for the brightness and happiness of that.'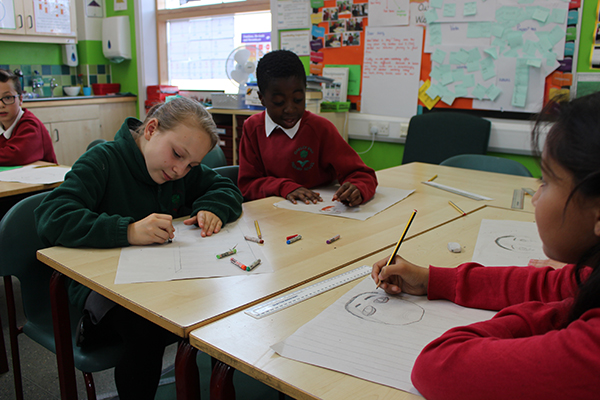 Year 6 student Esmee Barnwell said 'We are drawing pictures of Nelson Mandela getting stuck in his prison cell. I am really enjoying the topic so far. I like finding out about the white and black people having equality.'