Reception Grandparents stay and play afternoon
Students in Reception invited their grandparents in for the afternoon for their first stay and play afternoon of the year.
The afternoon is a chance for grandparents to spend time with their grandchildren and discover what they are learning about in school as well as getting to know their new teacher. The afternoon was an informal occasion where the students were able to take part in some of their favourite activities including colouring, model making, sand play and reading, together with their grandparents.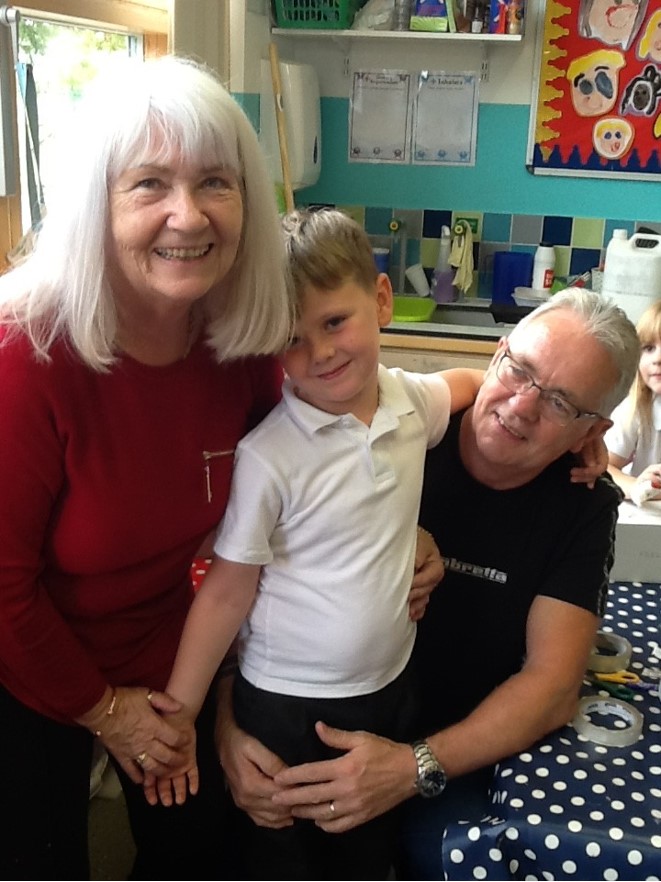 Reception teacher Ms Polly Murdock said 'Quite a lot of grandparents are more involved with the students childcare these days but they don't always have the opportunity to come into their class to see what their grandchildren are learning about. It was nice to be able to have an event just for them and the children were really excited to show them what they had been learning.'
Reception student Noah Palmer-Smith said 'I liked playing with my Granddad and drawing with him. My Granddad liked playing toy doctors with me. It was fun to show him my classroom.'