Change for Life enjoy visit from Karate instructor
Students in the Change for Life group enjoyed a 45 minute karate lesson before school this week with 'Sensei Natalie'.
Natalie was invited in to help bring out the confidence in the group and instil in them the belief that they can do anything they set their minds to. She taught them basic blocks, punches and kicks as well as some warm up exercises including push ups and star jumps. Natalie said 'I have really enjoyed teaching the children this morning they are a special group and I could feel the excitement in the room and see how much they clearly love coming to 'Change for Life'.'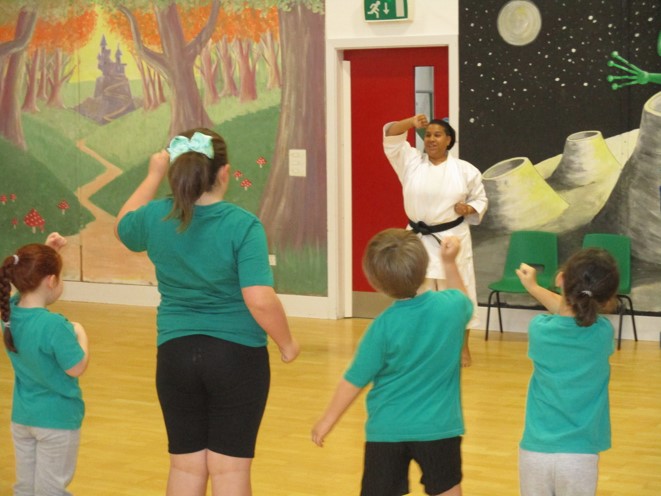 The karate session was part of an initiative planned for the year to invite different members of the public in including, Zumba, boxing, cooking and gardening, to show the students that there is a world of opportunities available to them and just because they perhaps struggle with certain things doesn't mean that they cant achieve in other areas.
Change for Life Leader Mrs Butler said 'I invited Natalie in because she doesn't look like your average black belt karate person and I wanted to show the students that they can do anything if they put their mind to it. I want them to see that they have the power and strength inside them, not just physical power but the belief that they can do anything.
'I saw a real change in some of the students during that karate lesson, Evie Sanders is a great example of a girl who is usually so quiet and shy and was throwing punches and blocking kicks and loving every minute of it. She became my 'Warrior Princess'. Every child in that room was 100 per cent focused and engaged, it was a fabulous sight to see.'
.