Students celebrate Diwali
The whole school enjoyed taking part in Diwali festivities in October, which focused on learning how people celebrate Diwali – the festival of light.
Students came to school dressed in brightly coloured clothes and enjoyed a whole school assembly where they learnt about Diwali. During the day lessons were focused on a variety of different tasks, from cooking Indian food to creating rangoli patterns and learning about the Rama and Sita story.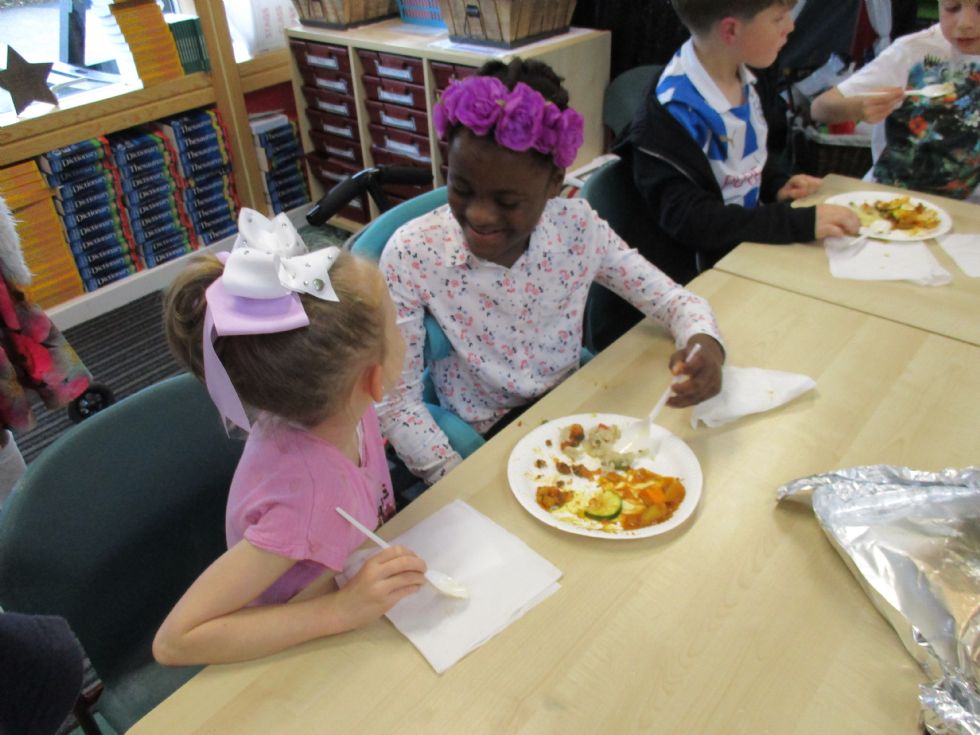 Deputy Head Mrs Nikki McDonald said 'We like to teach our children about our fundamental British values which include tolerance and acceptance. We also teach them about different cultures and faiths so they have an understanding of difference and similarities in the people around them.'