Scarecrow competition 2017
Students at Oakley Vale took part in their annual Scarecrow competition organised by the Little Ambassadors with prizes for first, second and third place.
The whole school took part with each year creating their own scarecrow for the competition. The Little Ambassadors chose the winners with first prize going to Year 5 Stags, second prize to Year 6 Hawks and third price going to Reception where both classes worked together to produce their scarecrow.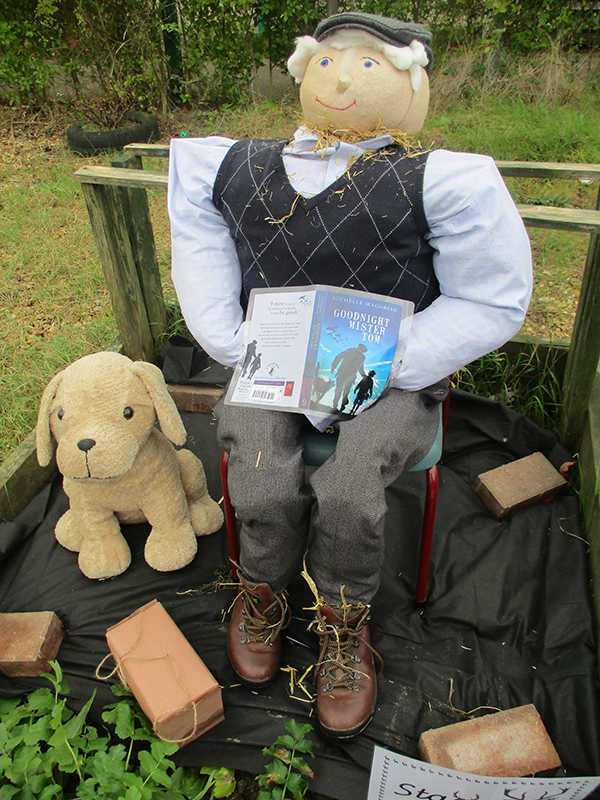 Year 1 teacher Miss Laura Medley said 'The scarecrow competition is something that the Little Ambassadors run themselves and I help with. They enjoy doing it and having the responsibility to be able to organise a project. It is nice to have the whole school involved in making something and to have a competition that we can all get excited by.'
Year 5 student Shelby Fox said, 'Our scarecrow was of Mr Tom one of the characters in our class book that we are reading about World War II. We chose to do Mr Tom because in the book he is described as a scary character so we thought as a scarecrow he would be perfect. We won a sports morning and an art afternoon. We were all really shocked but very happy that we won.'
Year 5 student Mikolaj Zon said 'We made the scarecrow with Mrs Johnson. We stuffed it with straw and we put a hat on him. It is fantastic that we won and I think we have a good chance of winning again next year as we were so good this year.'