Planetarium visit
As part of their Ambition for All, reach for the stars week students were invited to visit the National Space Centre's planetarium space dome when it came into school this week.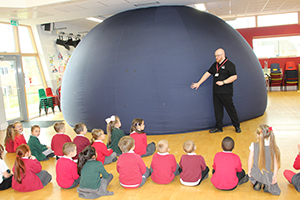 Each class took it in turns to visit the planetarium where they entered the dome to learn about the stars. They were told the story of Cassiopeia and her daughter Andromeda and were then shown how to search for them in the sky at night.
Education Presenter Rob Copeland said, 'We take the star dome into schools that are too far away to get to the space centre and to enable more classes to visit the dome in one day.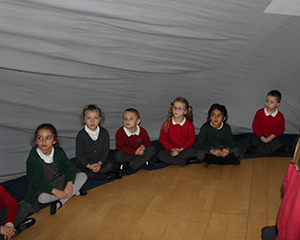 'Learning about astronomy is something that we have been looking at for thousands of years and as people we are only just starting to understand what it is. By getting children enthused about astronomy, star gazing and science in general early on, it is helpful for the next generation of scientists and is something that they will always be able to do and maybe do with their own children when they are older and pass on to other generations, as we have been doing for thousands of years in the same way - passing on stories about the stars.'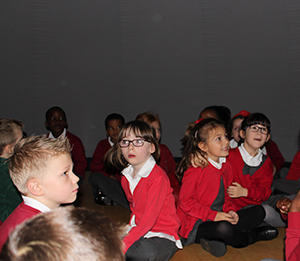 Year 2 student Darcy Mayell said 'I thought going in the planetarium was fantastic and I wasn't scared of the dark. I liked the pictures and the story of the mean queen the best. It was fun to try to find them in the stars. I found the bear. '