'Reach for the Stars' art display
As a finale to our Ambition for All, Reach for the Stars week students designed pieces of art related to stars and held an art exhibition for parents and carers.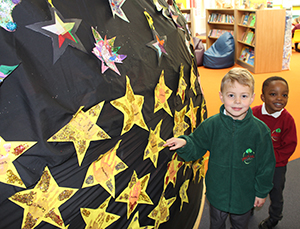 Each year created a different type of star from handprints in Reception, the sky at night in Year 5, star signs in Year 6, clay stars in Year 2 and the starry night painted on a log in Year 4.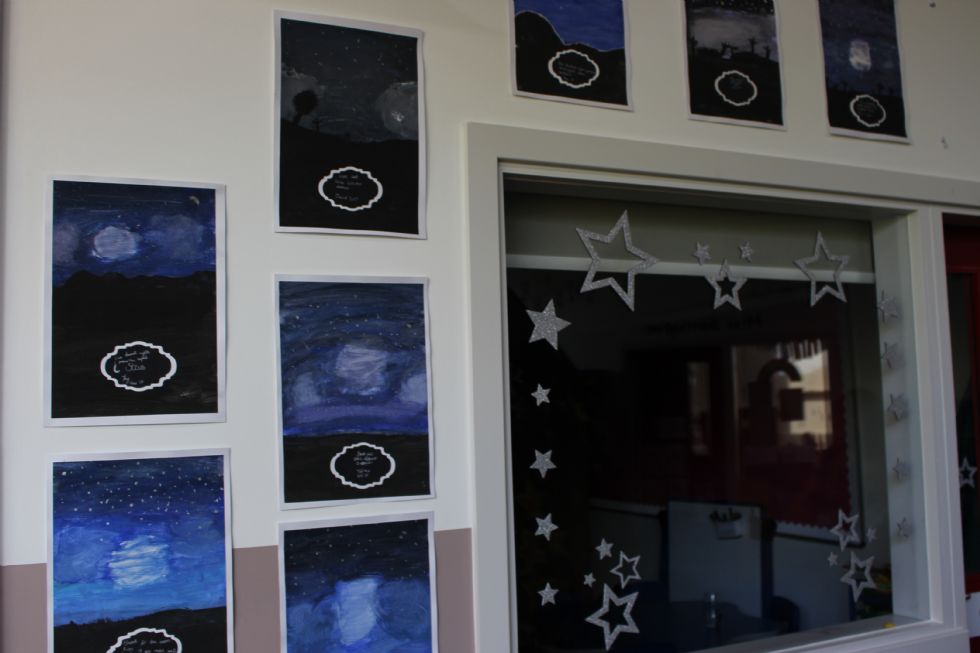 Every student also wrote their ambitions on a star, which were all displayed in the library. Some of these included, an artist, a footballer, a bin man, a mummy, an ice cream maker, Spiderman, a pirate, a chemical engineer, an astronomer and the Queen.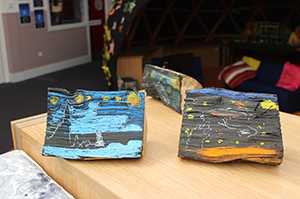 Principal Miss Emma Goodwin said 'This week has been fantastic and we have done some amazing activities linked to our 'Reach for the Stars' theme. The art display has been a great end to the week and all the children have worked very hard to create their work. We have had many parents comment on how much they enjoyed the art display and how much effort you could see had gone into every piece. It is lovely to see the varied ambitions the children have and I am sure that we will see many of them come true in years to come.'