Change for Life enjoy visit from a Boxing instructor
Students in the Change for Life group enjoyed a 45 minute boxercise lesson before school this week with Jack Hubbard from Finding Fitness.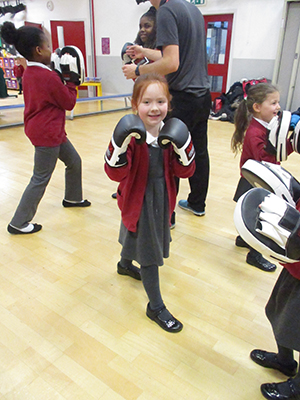 The boxing session was part of an initiative planned for the next year to invite different members of the public in to help bring out the confidence in the group and instil in them the belief that they can do anything they set their minds to. They have already experienced a session with a Karate teacher and have plans to try Zumba, cooking and gardening as well.
They were taught the different punches like a jab and cross as well as pairing up and taking it in turns to punch pads that one person was holding.
Year 1 student Lilly said 'The boxing was really good. We learnt how to do a jab and a cross punch. My favorite was the cross because we had to lift our foot out to the side. I could hold the stance really well when I was with my partner. The teacher said I had a really powerful throw.'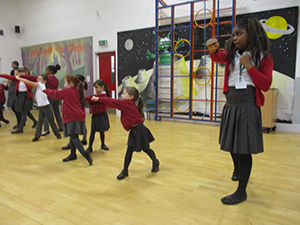 Change for Life Leader Mrs Butler said 'We are running these different sessions to show the children that there is so much more out there than just football, rugby or dance. Boxing isn't just for boys anyone can do it and it helps to keep the children active. One student started off crying but by the end she was joining in the punching and really enjoying it.
'Every single one of the children were engaged and focused and you could see their confidence growing as the session went on. It was brilliant.'