Students work with the local council to clean up the school
Members of the Northamptonshire Waste and Energy Education Team visited the school to deliver an assembly to students about waste management and recycling.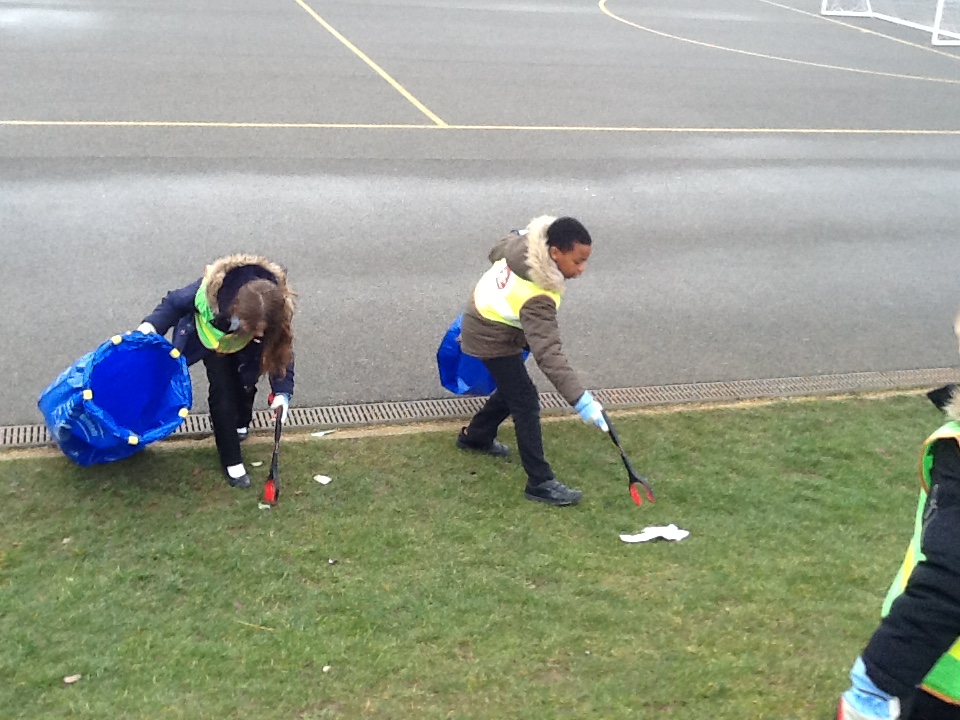 Students learnt how important it is that we recycle our waste so we are not putting it into landfills and are looking after our animals and the environment.
After assembly members of the School Council and Little Ambassadors worked with Neighbourhood Wardens from the council for Great Britain's Spring Clean and litter picked the rubbish on the school grounds.
Reception teacher Miss Jenny Tew said, 'The assembly and the litter picking task were both important in teaching students that they need to take care of not only our school grounds but also the wider community. The students who litter picked did a fantastic job and were all very mature about it and enjoyed helping to tidy up the school.
'Hopefully it will encourage them not to drop litter because not only does it make the school and community look messy, it isn't safe for the animals or our environment.'
Year 6 student Emily Davidson said, 'I took part in the litter picking around the school. We had the litter picking equipment and went around the school collecting any litter we could find. It is so important that we pick up our litter as it helps the environment and animals. Litter can cause pollution in the air which has a negative effect upon every living thing, including plants and if animals get in contact with litter they can die either through suffocation of swallowing it.'