Oakley Vale student is youngest ever from his club to attain Black Belt grade
Well done to Year 6 student Benjamin Hunter who is the youngest student in his karate club ever to attain the level of Shodan (black belt).
Ben, who is 10, has been training for the past six years with TISKA karate, and he has worked very hard, averaging six hours of training per week with the Corby club. In order to qualify for his black belt he had to take part in, and pass, a three-hour training session, a written exam and a technical exam in the karate techniques of Kata (a series of set moves) and Kumite (technical moves and sparring). The whole event took a gruelling five and a half hours.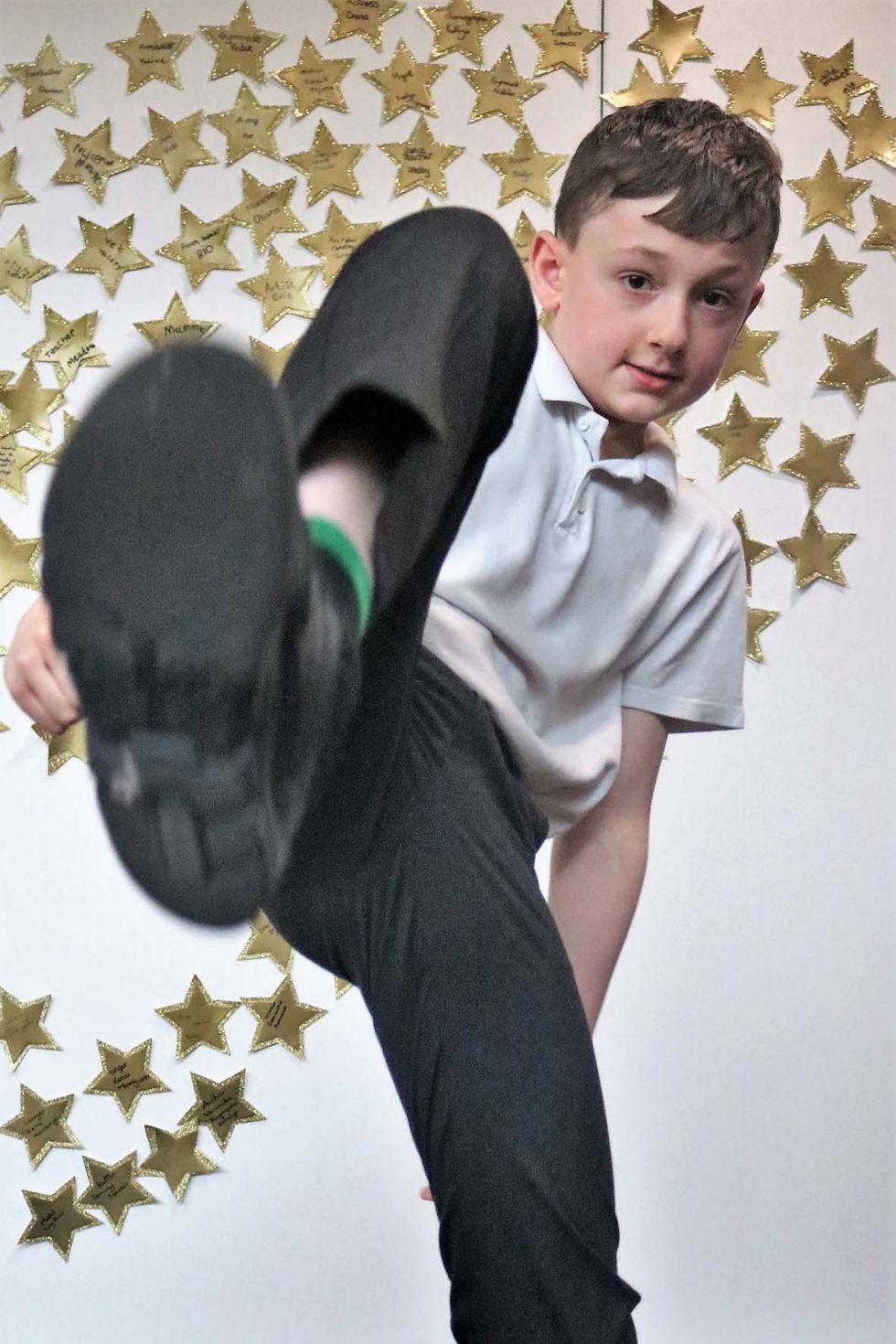 Ben's mum, Gemma, said: 'I am so proud of him as he has worked really hard for this and it has taken hours of dedication and training. Karate is certainly not about aggression, as it involves a huge amount technique, self-control and discipline. For Ben to have achieved his Shodan at such a young age is testament to his commitment as a karateka.'
Ben said: 'My Sensei is Mr Martin Kilsby and I train twice a week. I had to do lots of hard training leading up to the black belt and, for the exam, you had to write some of the answers in Japanese which was quite hard. I did three bouts of sparring in the grading. I was a little bit nervous but I didn't make any mistakes. I started karate because I thought it might be fun and I've got lots of friends there. When we all got our black belts we went out for a celebration dinner with others from the club. I am now working towards my second Dan and it'll take me three years to get that.'
Oakley Vale's Principal, Emma Goodwin said: 'This is a tremendous achievement for Ben, we are very proud that his hard work and determination has paid off. To get to such a high grade at such a young age demonstrates his dedication to the sport. Well done Ben.'