Patience wins Oakley Vale's got talent
Well done to talented young ventriloquist Patience Kitchen who won 'Oakley Vale's Got Talent' for a double act with her naughty puppet, Ernie. Patience wrote her own material and practised for hours for the show, which featured singers, dancers and comedians. Patience and Ernie won the judges' votes and received a certificate, medal and trophy as well as the coveted title.
Patience, who is in Year 5, said: 'I watched Goosebumps and saw an episode about Slappy, a scary ventriloquist doll so I thought I would get my own guardian ventriloquist puppet! I chose Ernie because he seemed like quite a funny character. As soon as I got Ernie for Christmas I started practising.
'My family ga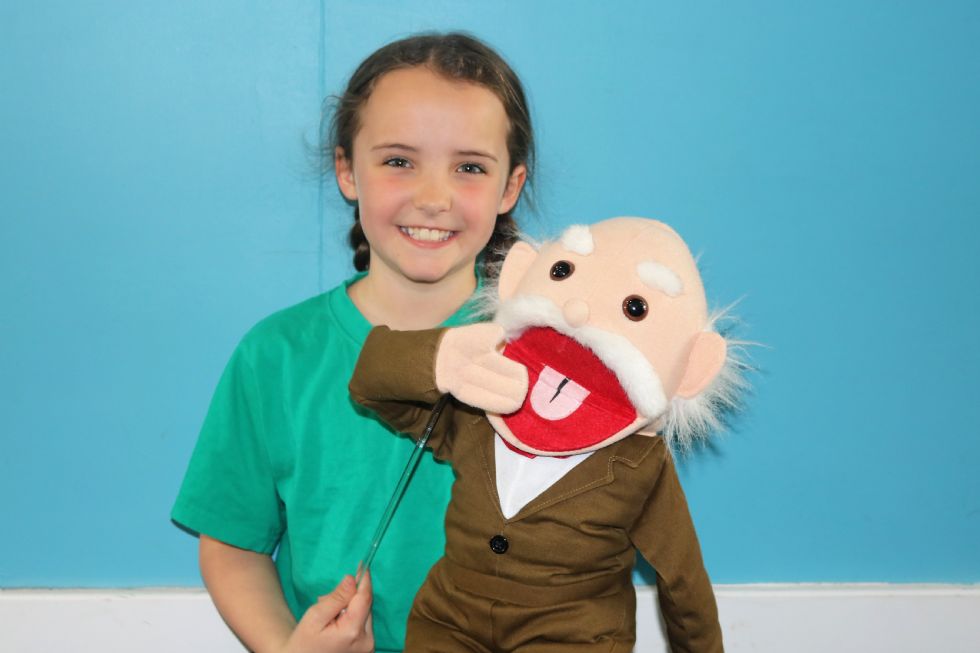 ve me ideas for jokes but I wrote the script. The routine lasted about five minutes and I was very nervous, but on the night everyone laughed. There were three judges and quite a few competitors. The hardest thing about ventriloquism is pronouncing hard words and remembering to do faces and expressions with your puppet. I was really excited when I won and the funniest thing about Ernie is that he is quite rude!'
Staff member Alison Wright said: 'The show had acts from lots of talented students but Patience was excellent and I knew she and Ernie were going to win, she had lots of jokes that made me laugh, some of which were quite grown up!'