Celebrating the Queen's birthday
Staff and students celebrated the Queen's 90th birthday in style with a day of fun and celebrations that was rounded off with a picnic in the sunshine.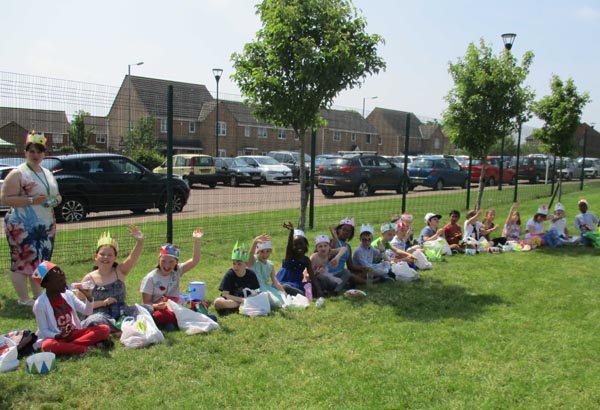 Everyone got involved in regal themed activities, including card making, poetry writing, creating coats of arms and making crowns, bunting and flags. There was a themed assembly and, in the afternoon, all of the classes went out to the playing field to enjoy their own picnic food.
Mrs McDonald said: 'The event followed on from the 'Clean for the Queen' project when some of the students had spent time tidying up around the site. Students wore their party clothes and smart attire, and over the whole day in class we had activities based around the Queen and her birthday. In the afternoon we went to the field in our crowns, bunting and waving flags then enjoyed our picnics and sang Happy Birthday to the Queen!'