Women's England footballer visits the school
Students at Oakley Vale were very excited to be joined in assembly by women's England and Nottingham County footballer Jessica Clarke.
Jessica came to help promote the importance of drinking milk as part of a healthy diet and was joined by 'Amoolia' the friendly cow. The students had the opportunity to ask Jessica questions about her diet and her football career. Jessica plays as a forward for Nottingham County and has been a midfielder for England since 2009.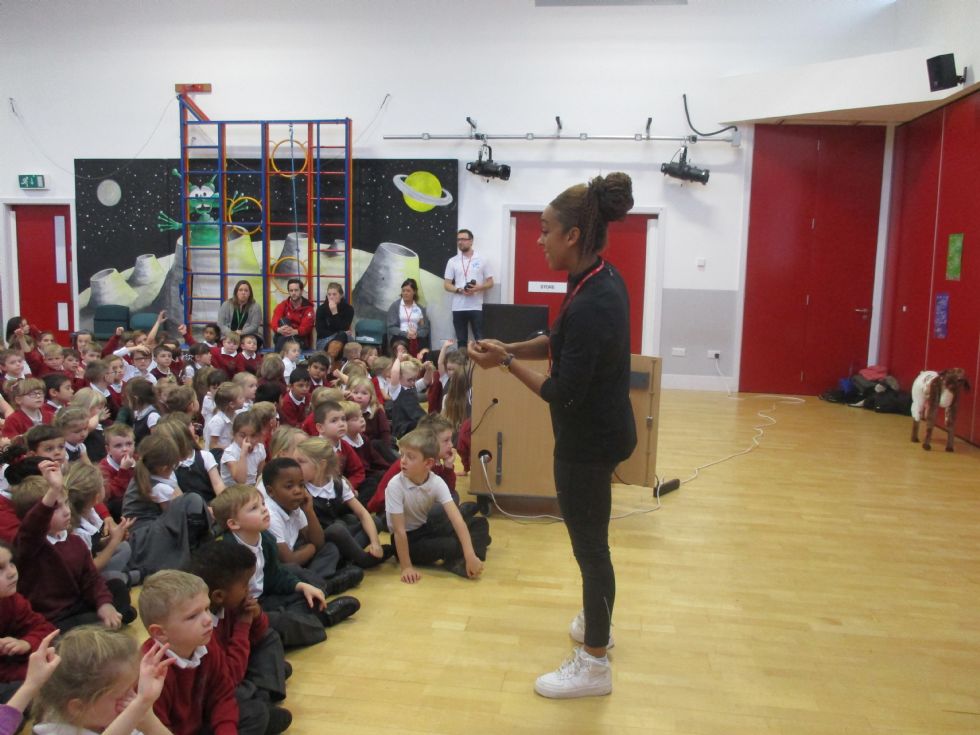 Deputy Head Mrs McDonald said 'At Oakley Vale we are always looking for exciting ways of promoting the importance of a healthy diet and were delighted that Jessica was able to help us in doing this. The children all really enjoyed being able to meet her and find out about her football career."
At the end of assembly Jessica and Amoolia handed each of the students a fresh bottle of milk to take home.