School Games Gold Award ceremony
Two Year 6 sports crew students, Madeline Peters and Zoe Rymarz attended an awards event at Corby Technical school to receive the School Games Gold Award 2015/16. Sports crew are a group of eight students from Year 5 and 6 who work together to put on competitions throughout the school for fellow students.
The award is in recognition of the hard work from staff and students and their dedication to school sport. It also recognises the additional projects the school runs outside of the traditional school sports offering, such as our Change 4 Life club and 'Girls Can.' These two projects alone have led to 47 previously disengaged students enjoying regular activity.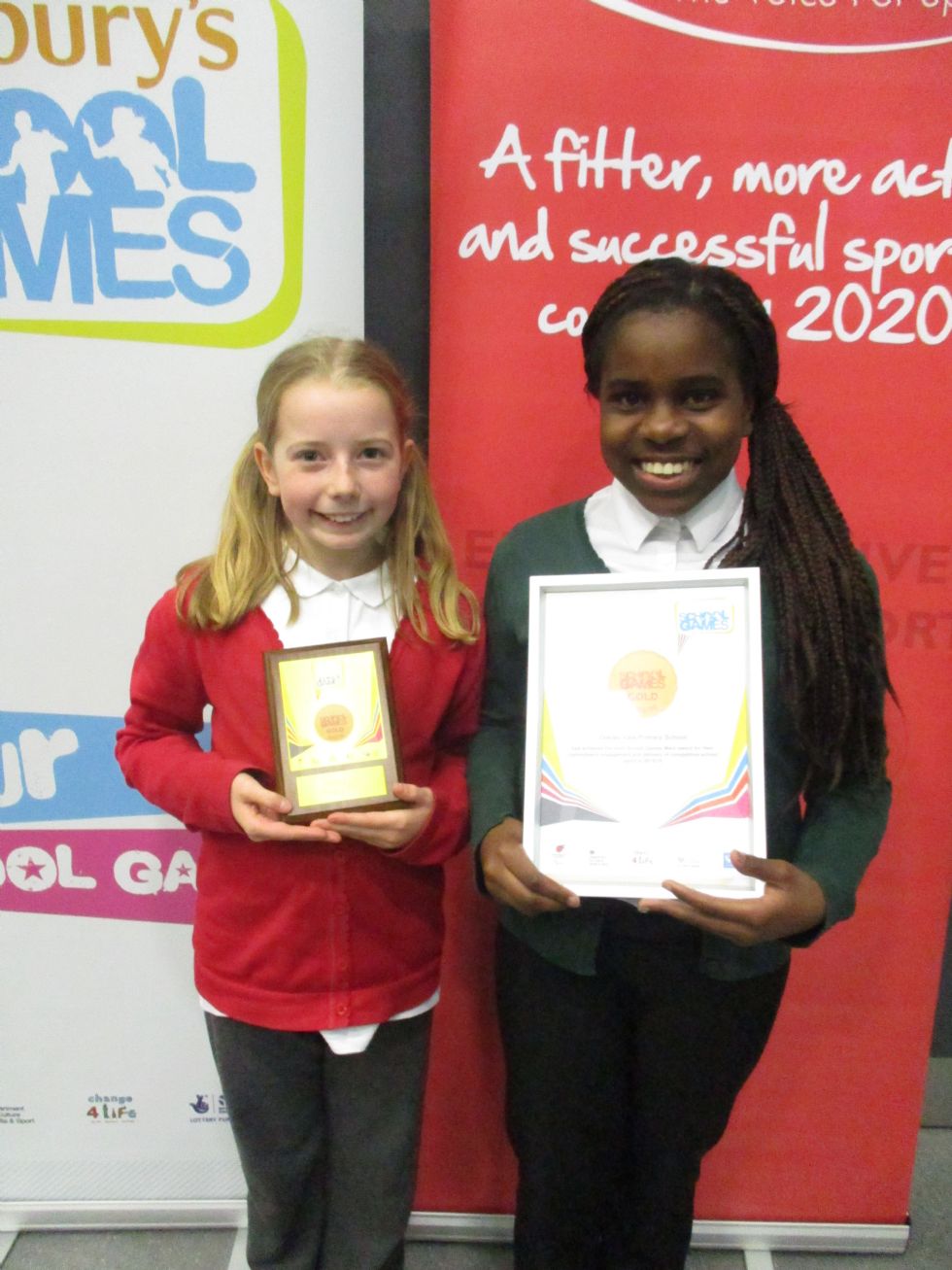 The afternoon was organised by The Corby, Oundle and Thrapston School Sport Partnership and local cricket stars Rob Keogh and Alex Wakerley were there to present the students with the award.
Assistant Principal Ms Annetts said 'The afternoon has been fantastic and the students have really enjoyed it. We are extremely proud to receive this award for all the hard work and commitment that both staff and students have made to sports within our school.'