Curriculum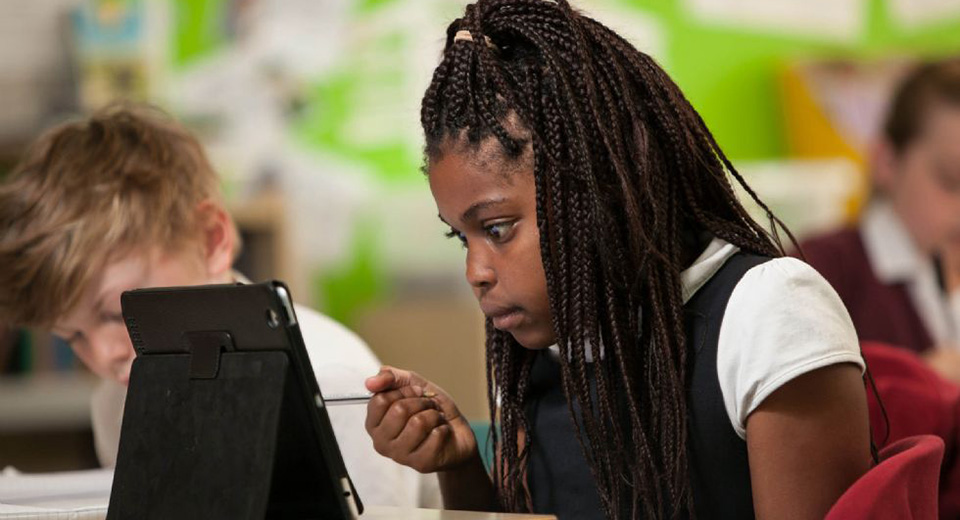 "The academy provides pupils with a broad and rich range of lessons and topics which have been revised in light of the new primary national curriculum. Pupils enjoy a wide range of clubs, activities, trips, visitors and special events which develop their spiritual, moral, social and cultural understanding well."
Ofsted 2015
In order to ensure children achieve their full potential, we are committed to provide the following:
A welcoming, stimulating and safe learning environment
High expectations of our children and ourselves
A broad, balanced and relevant curriculum
High quality teaching using a variety of teaching strategies
A range of resources that are effectively used to support learning
At Oakley Vale we believe that the experiences children have at the very start of their school life are important in ensuring that they grow up as independent and self motivated learners for life. As part of this experience all children benefit from our Forest School and outdoor learning programme, which develops their self confidence, self assurance and responsibility in a unique and inspiring environment.
The Creative Curriculum –
Oakley Vale follows an exciting creative curriculum. English and maths still have a dedicated teaching time in the day to ensure that basic skills are learnt: these are then practised, applied and consolidated in our theme and skills based work.
We have review and refine our curriculum on an annual basis. We have endeavoured to ensure that lessons capture the interests of the children and makes the learning relevant to them, whilst meeting the National Curriculum requirements. The curriculum has been built aroung the concept of ensuring greater learner involvement in their work resulting in a meaningful curriculum which promotes high standards.
We have encouraged our teachers to actively think what their curriculum needs to include in order to meet the needs of the children at this school – leading to high standards in all areas of the curriculum.
At Oakley Vale we have used a topic-based approach to the curriculum for many years. This involves linking some subject areas through a common topic or project designed to ensure the children are interested in purposeful learning. The review we have undertaken on our curriculum is a natural development and improvement of this work. If you would like any further information please contact Mrs Katie Mason (Vice Principal) at school.
Please click on the links to individual Year groups to see the medium term plans and what your child will be learning throughout a half term.
Below is more information about all of the curriculum subjects:
English Mathematics ICT Science History Geography Design Technology RE
Art & Design Physical Education Music PSHE
English
English work in the school is based on the new National Curriculum, which develops the areas of reading, writing, speaking and listening. Literacy skills are of paramount importance in the school. The main aim of language development is to create an excellent means of communication, both written and verbal, which can be used confidently and successfully in all aspects of life. Children receive daily phonics teaching in Reception, Year 1 and Year 2 and the teaching of phonics/spelling strategies are continued in Key Stage 2. Children use a colour coded reading scheme which is closely matched to the phonic phases. They progress through this until they become 'free readers'.
To read our Maths Policy please click: Maths Policy September 2016
For information on Maths games/websites that can help at home please click here
The teaching of mathematics seeks to develop within pupils an ability to be confident and competent with numbers and measures. It requires an understanding of the number system, a repertoire of computational skills and an inclination and ability to solve problems in a variety of contexts. Mathematics also demands practical understanding of the ways in which information is gathered by counting and measuring, and is communicated in graphs, diagrams, charts and tables. Teachers aim to help the children acquire this proficiency by giving a sharp focus to the relevant aspects of the programmes of study for mathematics.
Mathematics is taught in groups, class lessons or individually as required. The mathematics work in the school is based on the new National Curriculum. Regular assessment is an important part of the process. Accuracy in computation is considered important and time is given to the learning of tables and number bonds. Children have the opportunity to use calculators and computers when appropriate but mental activities are also considered important. Investigational tasks are used to develop the children's ability to use their mathematical skills.
Information and Communications Technology (ICT)
Our ICT teaching offers opportunities for children to:
Develop ICT capability, including their knowledge and understanding of the importance of information and how to select and prepare it;
Develop their skills in using hardware and software to manipulate information in their process of problem solving, recording and expressive work;
Develop their ability to apply their Information Technology (IT) capability and ICT skills to support their use of language and communication, and their learning in other areas;
Explore their attitudes towards ICT and its values, for themselves, for others and for society, and their awareness of its advantages and limitations.
The school has 2 laptop trolleys, 20 Macs, 12 I-Pads and 30 Learn Pads available for use in every classroom to support discrete ICT sessions and cross curricular work.
Science
Science work covers life and living processes, materials and their properties and physical processes. Wherever possible the skills of enquiry, investigation and experiment are used and developed within the subject areas detailed above. As much first-hand experience as possible is incorporated into the children's programmes of study.
History
To encourage the children to develop an interest in history and awareness of the past, they learn about all aspects of life in different periods, ranging from Aztecs to 1940s. They are expected to use various sources of information as they learn to describe and explain historical change and cause.
Geography
To develop their interest in the subject, children study physical geography, human geography and the environment. They develop skills in map reading, collection of data and measurement. They are encouraged where possible to make first hand observations and to look critically at sources of information.
Design Technology
In their design technology work children are encouraged to work with artefacts, systems and environments. They learn how to use tools safely and design and make things in a variety of mediums and for different purposes. During each key stage the children will work on the following technological aspects; constructions, mechanisms, electrical devices, textiles and food.
Religious Education (RE)
At Key Stage 1, children will learn about festivals and places of worship in Christianity and at least one other world faith. They will study stories from religious traditions, signs and symbols, artefacts and music. At Key Stage 2 the children will continue to learn about festivals and two other religions. They will also study sacred writings and pilgrimages.
Christian ideas and attitudes enter most areas of school life. Assemblies take place daily and focus on a range of themes.
Art & Design
The artistic work of the school is often linked with topic work. During their time at school children will have the opportunity to do two-dimensional work in the form of painting, drawing and making collages using skills such as perspective, colour mixing etc. In three-dimensional work children will have the opportunity to work in a variety of mediums including clay, wood, card and plaster of paris. There are also opportunities at various stages throughout the school for all children to do needlework.
Physical Education (PE)
All children have access to between one and two hours of physical education per week. The children experience a wide range of physical activities appropriate to their age, ability and interests including athletics, dance, games and gymnastics. Through these the children will have opportunities to develop their range and control of movement and their co-ordination. They also learn how to be part of a team, learning and applying the conventions of fair play, honest competition and good sporting behaviour. Physical activity is also encouraged at lunch and play times.
Music
The school endeavours to give children the opportunity to take part in a wide range of musical activities. Activities include the opportunity to play recorders and percussion instruments, appreciate music, sing, compose and participate in performances. The school has a choir, which performs for parents and takes part in local events and competitions. Additionally, children have the opportunity to take part in woodwind and violin instrumental lessons, taught by a peripatetic teacher in school by separate 'fee paying' arrangement with the Northamptonshire Music and Performing Arts Trust. They also have the opportunity to take part in guitar or drum lessons, taught by a peripatetic teacher also in a separate 'fee paying' arrangement.
PSHE (Personal, Social and Health Education)
The PSHE framework is used to teach the range of subjects encompassing Personal, Social and Health, which includes drugs, sex and relationship education.
Behaviour Policy at Oakley Vale Primary School