Megan runs over 100k in charity challenge!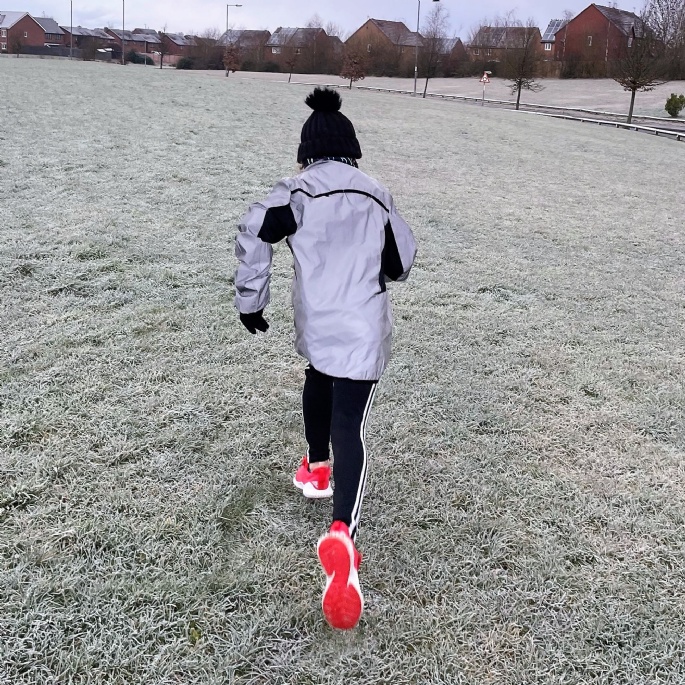 Well done to our student Megan Brealey who, with her mum, has run more than 100 kilometres during January as part of a charity challenge.
Megan's mum, Gail, takes part in the RED January challenge annually and Megan decided to join her on a daily run. They each clocked up 104 kilometres which equates to 65 miles! Megan is a keen gymnast, generally practising for 22 hours a week with her club, Corby Gymnastics Academy. The club set a January cardio challenge for their gymnasts and Megan thought that joining her mum on the daily run was a perfect opportunity to boost her fitness.
Mrs Brealey said: 'Each year the school that I work in takes part in RED January, which challenges you to be active every day. Megan decided to join me and our running adventure went from there.
'We went out whether it was rainy or cold and we even ran one day in snowboots and salopettes which wasn't very easy! We did different routes around our home and if it had been raining, Megan chose routes specifically so she could crack the frozen puddles! On our best day we ran four miles and on others we would do around two, but we challenged ourselves to do at least 100km over the month. I am so proud that she achieved it and her stamina has improved massively. She is a little star and loves her gymnastics and now it looks like she has a new hobby as well!
'We donated £1 for every day that we ran and this went to the 'Sport in Mind' charity which uses sport and physical activity to improve the lives of people experiencing mental health problems.'
To find out more about Red January click here.