OVPS students create African artwork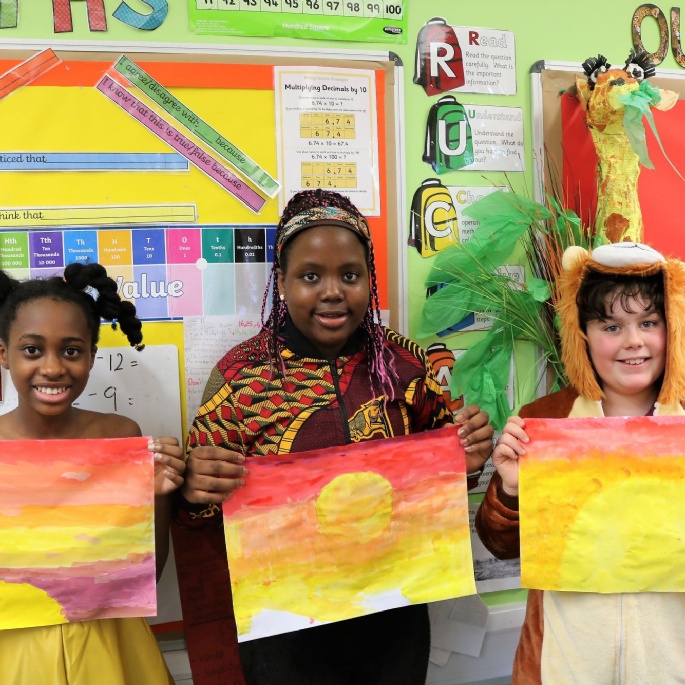 Students at Oakley Vale Primary School dressed in costumes, made sunset artwork and created tropical fruit salads as an introduction to this term's topic on Africa.
They had to create a recipe by cutting, weighing and recording the fruit they used then arranging it as attractively as possible. The students will finish their sunset paintings by adding silhouettes of people and animals to create a colourful classroom display.
To see a gallery of photographs click here.