Curriculum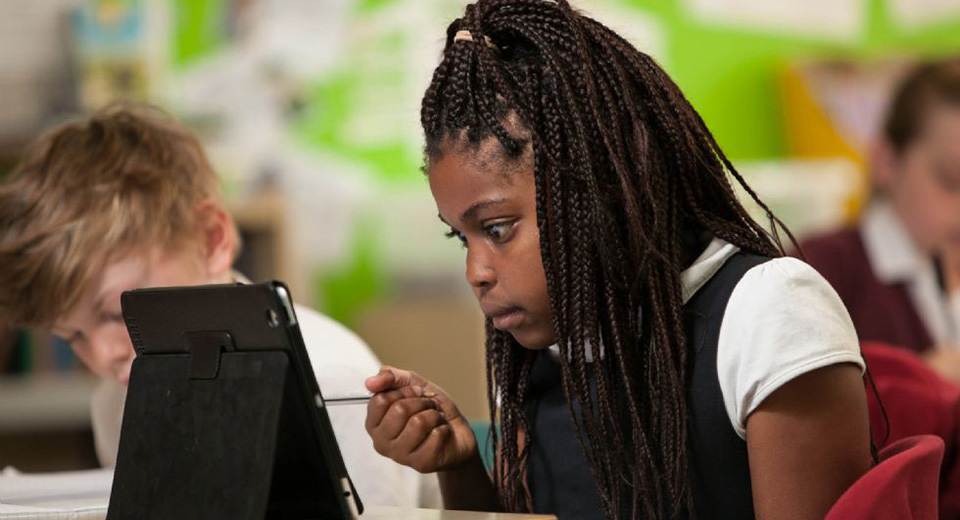 Brooke Weston Trust – Primary Curriculum Rationale
Mission
The purpose of Brooke Weston Trust is to transform educational performance in the communities where we work through our long-term commitment to improve student achievement by removing the barriers to learning and providing opportunities for personal development.
Vision
We want to give all our students the best start in life academically and as citizens. Above all, we want them to be highly literate, able to access all the learning necessary to prepare them for a complex, changing, technological and competitive world.
We want all our students to be ambitious for themselves and about their futures. We will provide the pathways and support for them to realise their ambitions.
Through a strong culture of positive relationships built on core principles of 'the Brooke Weston Way', we will know all our students well and care about them enough to challenge them enough.
We want all our students to be physically and mentally healthy. We want them to develop the confidence and personal values to make good choices and build successful relationships with others from similar and different backgrounds. To do this we must provide them with the breadth of cultural capital to be responsible and tolerant citizens who make a positive contribution to society.
BWT Core Values Across the Primary Curriculum
Improving the life chances of all pupils
Our curriculums will be ambitious and developmental for every child. There will be no excuses in seeking out and creating pathways to personal growth and the best academic success possible for every child.
Our curriculums are planned and delivered to the highest standards, quality assured by those with deep subject expertise and have reading as a top priority.
Excellent Teaching and Support
Our curriculums will be brought to life by imaginative, engaging and effective teaching building knowledge, skills and character.
Our curriculums will be fashioned and refreshed through collaboration and use of the best subject expertise.
All our curriculums will provide opportunities for students to learn about and make meaningful contributions to their local community and global challenges.
Our starting point
The National Curriculum provides pupils with an introduction to the essential knowledge and skills that they need to be educated citizens. It introduces pupils to the best that has been thought and said and helps engender an appreciation of human creativity and achievement. It provides a core foundation of knowledge around which schools have developed their stimulating bespoke curriculum developing pupils' knowledge, skills and understanding. Each curriculum has been refined with the support of local stakeholders to meet the specific needs and opportunities of each school's unique context and community.
Our Collective Destination
All BWT Primary Schools are ambitious for their pupils to be successful, confident, engaged and responsible young people with the attributes to succeed and contribute in the wider world.
Successful individuals with a love of learning who
Have essential skills of reading, read for pleasure and become lifelong readers;
Communicate effectively in a variety of ways with a rich vocabulary;
Are motivated and determined to reach their full potential, now and in the future;
Are open to new thinking and ideas;
Able to learn independently and collaboratively, as part of a team;
Have enquiring minds and think for themselves to process information, reason, question and evaluate;
Are creative, innovative and resourceful, able to identify and solve problems in ways that draw upon a range of learning areas;
Know about big ideas and events that shape our world.
Appreciate the beauty, awe and wonder of the world.
Confident individuals with the skills to contribute and thrive in an ever-changing world, who
Have a sense of self-worth, self-awareness and personal identity that enables them to manage their emotional, mental, spiritual and physical wellbeing;
Relate well to others and maintain good relationships;
Become increasingly independent and able to take the initiative;
Make healthy lifestyle choices;
Take managed risks and stay safe;
Are willing to try new things and make the most of opportunities;
Have a sense of optimism about their lives and the future;
Develop personal values and attributes such as honesty, empathy and respect for others.
Engaged individuals with persistence, resilience, creativity and enthusiasm, who
Have a determination to learn and overcome obstacles;
Embrace challenge and the learning opportunities offered them;
Aspire to be the best they can be;
Mutually respect and trust themselves and others;
Collaboratively pursue excellence;
Actively involve and immerse themselves in school and community life;
Celebrate uniqueness and being part of one school and Trust family;
Are intrinsically motivated to be the best they can be.
Responsible individuals making a positive contribution to society, who
Are prepared for their role as a family member, in their community and life in modern Britain;
Have secure values and beliefs and have principles to distinguish right from wrong;
Understand their own and others' cultures and traditions within British Heritage, and have a strong sense of their own place in the world;
Co-operate with others;
Respect others and act with integrity;
Appreciate diversity;
Sustain and improve the environment, locally and globally.
The tickets For Our Collective Destination
Prioritising reading across our curriculum. The engagement with wonderful children's literature and high-quality texts is at the heart of our curriculum design and all our teaching;
Prioritising the development of children's vocabulary and spoken language, with Tier 2 & Tier 3 vocabulary will be taught explicitly;
Prioritising and creating advantage over disadvantage ensuring all children have a 'cultural capital' entitlement of '50 before 11' which is uniquely devised to embrace the natural world, the arts, citizenship and enterprise;
Prioritising the highest quality learning and developmental experiences both in an out of the classroom, ensuring staff and children are challenged, engaged and enthusiastic participants in all learning sequences across all subjects;
Prioritising understanding wellbeing in relation to physical and mental health and managing risk effectively to keep themselves safe;
BWT Primary Schools' Curriculum Offer
Each school will incorporate the Brooke Weston Trust core values within their curriculum offer and articulate explicitly how these will be promoted within their school. Schools will ensure they deliver on our collective curriculum priorities. They will publish core information to meet website compliance standards including details of how the school will implement the curriculum for each subject area and each year group.
Each school will be clear how their curriculum is of high quality with good coverage for every subject which sequentially and cumulatively develops strong pupil knowledge, understanding and skills. Each school must be explicit and clear how progression occurs throughout the academic year and across their different year groups.
Each school will be explicit in stating how their curriculum plan eliminates gaps in learning. Where these occur, or are evident on entry, swift and impactful interventions are actioned to close the gap as a priority.
Each school will provide its staff with relevant and effective CPD to develop and sustain expert subject knowledge and pedagogy driving effective planning, delivery and assessment. Each school will care enough to challenge to address misconceptions, remove barriers to learning and provide appropriate challenge for all pupils.
BWT's Curriculum Support Offer For, By, And Through Our Primary Schools
BWT is totally committed to helping its primary schools provide a broad, balanced, rich and vibrant curriculum. We want to see curriculums that excite and motivate our children, enabling them to develop confidence in themselves as independent, enthusiastic life-long learners. We believe that children respond best when they enjoy ownership of their learning, when learning experiences are connected, relevant and achieved through practical, purposeful, active learning every day. We understand that ensuring vocabulary, skills, knowledge and understanding is committed to long term memory is fundamental to creating successful learners.
BWT promises to provide support and quality assurance to its schools through a variety of resources including:
An experienced Primary Executive Principal;
Subject development groups and Primary Directors of Subject; (Mathematics, English, SEND & Curriculum)
A dedicated Teaching School offer aligned with the requirements of our schools;
A Leadership Academy programme for aspiring leaders across our primary schools;
Identifying and sharing high quality expertise from within BWT across all our schools;
The very best external partners challenge our practice and thinking including ex HMI, BWT Ed. Stand. Cttee.
A Primary School Improvement Fund for deployment by the Executive Principal in conjunction with schools;
Trust-wide moderation and standardisation at all levels, as well as access to external benchmarking (PiXL, etc.)
Strong governance support across all primary schools;
Standardised templates for operational and management functions.
BWT Subject Specific Curriculum Priorities
Reading is prioritised across our curriculum. The engagement with children's literature and high-quality texts across the full range of subjects is genuinely at the heart of our curriculum design and all our teaching. We intend every child to leave as an enthusiastic reader with the ability to articulate their learning and access the full curriculum. We place a high focus on developing children's vocabulary and spoken language.
Reading

Writing

Vocabulary & Communication

Promote a love of reading.

Immersion in a rich diet of literature.

Automaticity of fluent reading.

Engage in and respond to rich, high quality texts.

Make meaningful connections across ideas and texts.

Understand a variety of texts.

Make inferences and deductions.

Understand how authors' express their ideas.

Engage the community to enrich reading opportunities.

Write imaginatively, creatively appropriate to the genre.

Edit, draft and improve their writing.

Create vivid and descriptive images.

Organise writing appropriately.

Use accurate sentence structure and punctuation.

Write fluently and legibly with a personal style.

Apply strong and accurate grammatical knowledge.

Independently apply spelling of age appropriate words

Provide a language-rich environment.

Articulate and use technical vocabulary across the curriculum.

Carefully listen and demonstrate understanding.

Varied use of adventurous and interesting vocabulary.

Speak with confidence and clarity.

Express ideas and contribute to conversations and debates.

Explore morphology and etymology.
Accurately apply higher-tier vocabulary
Enquiry, investigation, fluency, reasoning, using, applying, practical, concrete, abstract & pictorial resources, reasoning, problem solving
Mathematics

Science

Deep understanding of mathematical concepts – depth not breadth

Making connections and reason mathematically

Fluent in the fundamentals of mathematics

Variety and frequent practice
Strong arithmetic knowledge
Secure and instant recall of times table facts
Fluent in written methods for all four operations

Opportunities for reasoning and problem solving in context

Use of concrete, pictorial and abstract methods
Application of mathematical understanding to real life contexts

Understanding and confident use of mathematical vocabulary

Articulation of mathematical strategies and presenting mathematical justifications.

Investigate the living world and explore how animals, humans and plants live

Understand how materials have different uses based on their properties

Identify forces in different environments

Answer scientific questions about the world around them

Draw conclusions from evidence accurately

Use scientific equipment appropriately
Geography

History

MFL

Develop map skills and apply these in order to complete a successful journey

Make meaningful connections between themselves and their locality

Have an understanding of how actions impact on the environment

Ask questions about their local environment

Investigate and research key historical events

Make personal connections and comparisons with the past

Understand chronology of significant eras or events

Critically evaluate sources of evidence

speak with increasing confidence, fluency and spontaneity

Can write at varying length, for different purposes

Be able to hold conversations and respond appropriately

Design Technology

Art

Music

Construct for a specific purpose using a variety of materials

Experience how plants grow and can be harvested.

Prepare food or ingredients safely and hygienically

Design, make and evaluate a product

Use a range of tools confidently and safely

Produce creative work, exploring their ideas and working from observation and imaginatively

Become proficient in drawing, painting, printing, sculpture and textiles

Evaluate and analyse creative works using the language of art and design

Know about great artists, craft makers and designers

Perform, listen to, and evaluate music across a range of genres and traditions

Learn to sing and to use their voices, to create and compose music on their own and with others

Have the opportunity to learn a musical instrument

Understand and explore how music is created using musical vocabulary such as pitch and tempo
Physical Education

Computing

Religious Education

Develop competence to excel in a broad range of physical activities

Physically active for sustained periods of time

Engage in competitive sports and activities.

Lead healthy, active lives

Write algorithms and represent data

Practical experience of writing computer programs in order to solve problems

Responsible, competent, confident and creative users of information and communication technology.

Understand how to use technology and social media safely

Knowledge of world religions develops tolerance

Understand how beliefs and attitudes influence actions

Celebrating religious differences within our community
PHSCE

SMSC

Enrichment

Tackling challenges in our school and local communities

Develop self-assurance by adopting a positive growth mindset

Understand how to keep myself and others safe

Understand right and responsibilities

Working with other people to make the world a better place

Understand the importance of having a moral code

Contribute positively to my communities

Awe and wonder experiences broaden cultural horizons

Exploring opportunities inside and outside the classroom

Providing opportunities for wider school engagement

Contributing to and involving the local community
Oakley Vale Primary School - 'Teachers plan interesting lessons and the curriculum is enriched by a wealth of stimulating activities. Consequently, pupils are enthusiastic learners and are keen to attend school.' (Ofsted June 2017)
Curriculum Intent
Everything we do at Oakley Vale is underpinned by the Brooke Weston Trust core values:
Ambition for all
High expectations
Excellent teaching and support
Working together
Contributing to society
We aim to provide a stimulating, creative and challenging curriculum that promotes the development of the whole child and offers a wide range of learning opportunities. We offer children a curriculum that caters for a variety of interests that will provide opportunities, challenges, collaboration and will also encourage ambition for every child to succeed in all aspects of their personal development. Through curriculum subjects, enrichment activities and residential trips, as well as numerous extra-curricular activities, we aim to give children every opportunity to meet personal goals and to be the best that they can be.
Our curriculum is broad, balanced and designed to foster curiosity. Learning is organised as part of topic themes where links are made between subjects, giving children a deeper understanding and a context on which to hook their learning. Planning for these curriculum units are designed to stimulate interest, promote the acquisition of research skills and develop children's skills in observation, thinking, creativity and an awareness of the outside world, which is an important feature of the school's curriculum.
Our immersive curriculum has been uniquely designed by the whole school community to meet the specific needs of all our children and give them challenges and opportunities alongside ambition and collaboration skills to enable them to become fulfilled, successful and responsible citizens. At Oakley Vale we believe that quality teaching and our immersive curriculum allow all children, including those with English as an additional language and disadvantaged children, to flourish. Our demographic is gradually evolving, the number of families who attend the school with limited English is now growing, and we have recognised and worked hard to overcome the language barrier this to ensure that all families feel involved in the school community. The children at Oakley Vale come from a mixed socio demographic and our curriculum has been designed to offer opportunities for those from a variety of families such as professional families with working parents as well as families who are new to the country and have fewer life experiences.
We have recognised that in order to allow children to access our rich curriculum and achieve academic success, they must be emotionally and socially ready to learn, we therefore put high quality pastoral care and nurture at the heart of our teaching and school experience.
Early reading skills are a major focus at Oakley Vale and we work hard to ensure that all children are equipped with the strategies they need to acquire the skills needed to develop confidence in early reading, which enables them to access the entire curriculum.
Curriculum implementation
The children's learning is focussed around these key life skills:
Opportunities
Challenges
Ambition
Collaboration
Opportunities
Our curriculum extends beyond the classroom and we strongly believe our school values create opportunities that enable our students to be full and active contributors to society.
Collaboration
These key life skills are developed across the curriculum to help children take a greater ownership of their learning and progress. We are a school that encourages, nurtures and develops respect for everyone involved in it. Children contribute to raising standards by being active ambassadors within the school and local community. Throughout all year groups, there is a focus on specific topics to nurture, promote and celebrate creativity in order to give our pupils an enthusiasm for life, future learning and the best possible start to life.
Challenge
We ensure that all pupils are constantly motivated and challenged and we give them the confidence to push themselves out of their comfort zones and not be afraid to make mistakes.
Ambition
Our curriculum has been designed to allow all children to make rapid progress and our aim is enable each child to achieve their full potential. This rapid progress is achieved by developing a curriculum, designed by the teachers, which is successful due to it being created specifically for the children at Oakley Vale. The plans take in to account the uniqueness of the school, its surrounding area and its community. In our topic based curriculum, the majority of subjects are not taught in isolation, but are intrinsic and relevant to the overall experiences our children receive. The key driver for this is with a well-researched choice of key texts, which enhance and enrich the topics. There is a strong emphasis on the teaching of basic skills of reading, writing and maths to the highest standard.
Curriculum Impact
Our quality first teaching, from ambitious practitioners, has high impact for all children, with many pupils making very good progress. Teachers are highly reflective, innovative and create learning environments and experiences, which actively engage and excite pupils.
Using regular detailed formative and summative assessments, teachers link our integrated curriculum to specific gaps in children's understanding.
We believe that the impact of our curriculum is demonstrated best by the well rounded pupils who attend our school and by the outcomes they achieve. To ensure we have the highest levels of achievement we measure our outcomes against other schools in the Brooke Weston trust as well as other schools nationally.