Principal's Welcome
Oakley Vale Primary opened in 2008. We are a popular 2 form entry modern school which is situated on the Oakley Vale community development in Corby Northants.
Oakley Vale Primary has been a proud member of the Brooke Weston Academy trust since September 2013 and this has allowed us to benefit from being part of a larger and extremely successful academic organisation and having access to facilities and opportunities beyond our school.
Our aim at Oakley Vale Primary is to make learning enjoyable so that pupils want to take part and achieve. Our vision is based around 4 key words: Opportunities, Challenge, Ambition and Collaboration.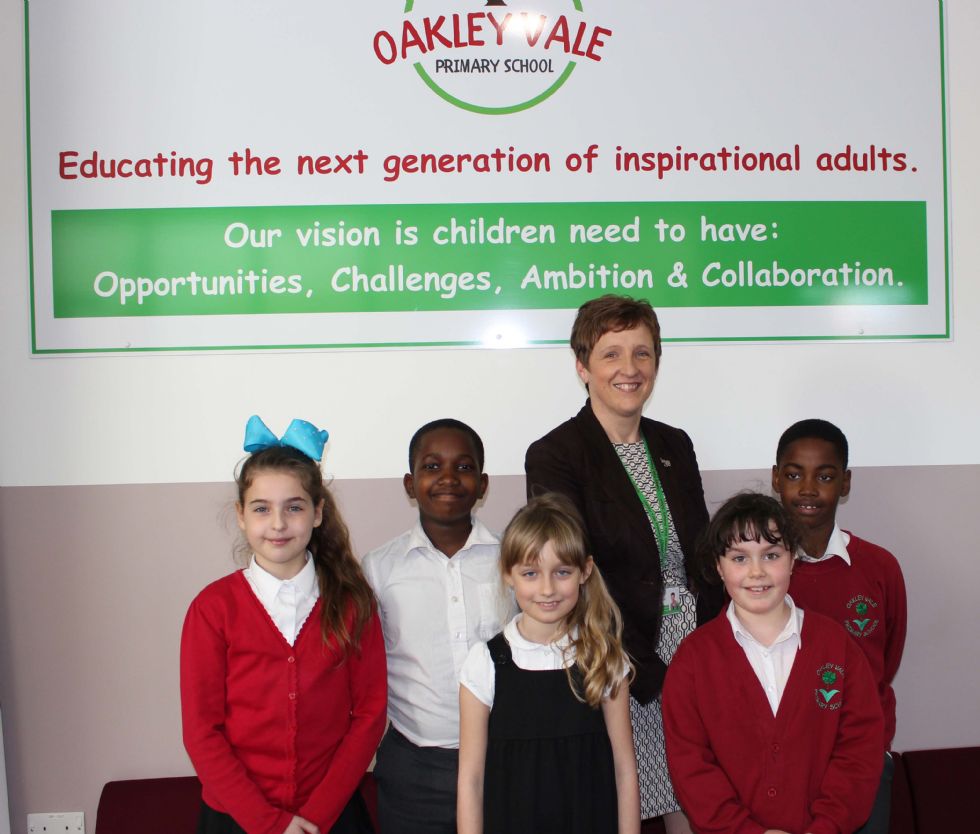 These 4 words underpin everything we do. Alongside our vision we have 6 Learning values: learning with others, independence, motivation, critical thinking, perseverance and responsibility which we promote through all our learning.
We have a hard working and dedicated staff, who are committed to ensuring all children achieve their full potential and the inclusion of all groups of learners. We believe that all children are individuals and every single child has their own strengths, which we try to help them to develop. As such all children are valued in the school and all efforts are celebrated with the result that our children grow into confident individuals who value their own worth and are confident to go out into the world and become our next generation of inspirational adults.
Each year we continue to review our curriculum to encourage children to ask questions and to think creatively. By setting learning in a more meaningful and purposeful context we believe children will become better learners and be prepared to apply their skills in future real life situations.
Here at Oakley Vale we also actively promote to all children an understanding of a healthy lifestyle and in July 2016, we have been fortunate enough to be awarded the Sainsbury's Gold Kite Mark. This is supporting us in our ever growing enthusiasm for PE and sport across the school.
We welcome you as parents and carers. We look forward to working with you in order to support your child throughout their time at Oakley Vale and helping them achieve their aspirations for the future.
Emma Goodwin
Principal